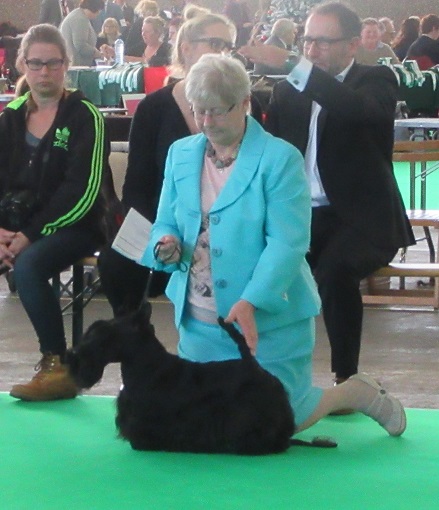 Last dogshow abroad this year was Holland Cup and Amsterdam Winner 2015. We did'nt get any titles, but I hope, that I got some new friends from USA. I spend a great time together with Vandra Huber, Dorene Cross and Rebekka Cross. Nicla Zeta Pisces took part in the bitch competition together with Mcvan's to Russia with Love, Knopa, it was great to se here again, she is marvellous. Later sunday evening, I was present at the Eucanuba Challenge Show together with Julie Hasselby, kennel Black Thistle.
Pictures of Filisite Brash Kingly Step in the male competition at the Amstrdam Winner Show. At the line behind Step you can se his father Tamzin Mr. Prospecter.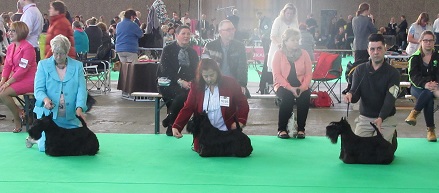 Amsterdam Eukanuba World Challange Show, Mcvan's to Russia with Love, breeder Vandra Huber, handler and groomer Rebekka Cross, owner Marina Khenkina, she won second place.