In the first weekend of august I went to Bremen with 2 dogs. The 1. of august Filisite Brash Kingly Step was BOB under judge Rajic Branislav, he wrote "strong and masculin. Beautiful head, strong neck and shulders, exellent ribcage...very well balanced alle over "
Later in the day he was second in BIG. It was a wonderful day.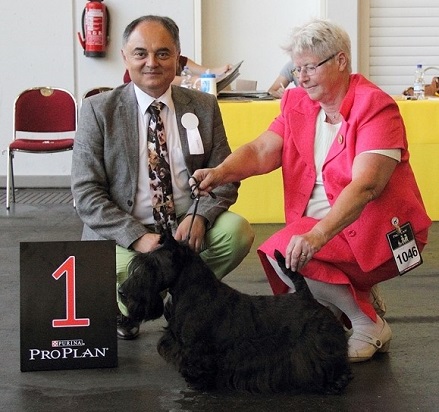 Nicla Zeta Pisces was BOS. Unfortunately there is no pictures of her.
Sunday Step did it again under judge Günther Ehrenreich, he won BOB, and again Zeta won BOS.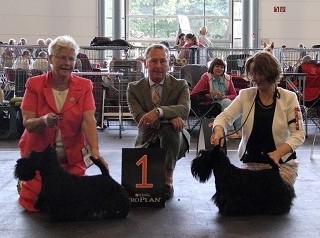 Here together with my very good friend Denise, her male went second best male. Photo by A. Tomeij.