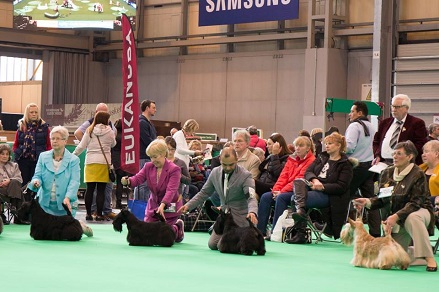 The absolute greatest experience in the year 2015 was participaiting i Crufts with Filisite Brash Kingly Step and Nicla Zeta Pisces. There were 107 sccottie entries for the judge Mr. G. Corish. It was the second time I was there, and I can say for sure, it is not the last. Going in the ring on the green carpet, with a lot of scottie entusiast at the ringside, that gives you a kick.
Last year I was half craying, Step won reserve in the male class, and I though it can't be better, but it did. 2015 was great for me and Step. It was a very strong competition, but at last Step was placed as 3. best male, I nearly could'nt be in my body. I was and am so proud, happy and overwhelmed.
I need to present more than one photo.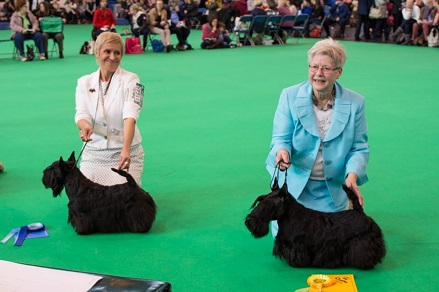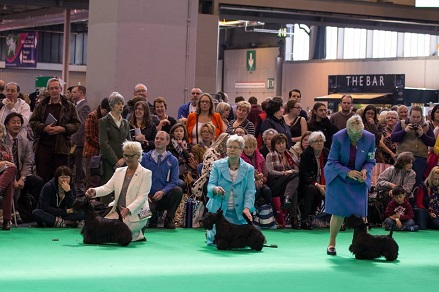 And the last photo shows Nicla Zeta Pisces in Open Class bitch with 11 entries. She was'nt pick out, but I think she did it well.