The Danish Kennel Club had 3 days show in Roskilde, nearby my house, that's wonderfull, not far to drive. I showed 3 dogs, Marland Ultimate (Charlie), Raglan Remember the Time (Ember) and Filisite Brash Dear Miss Kiss (Missi), all 3 did very well.
Charlie was shown in the Intermeate Class for the first time. Under judge Petter Fodstad he was second best male with CAC, and the judge Ramune Kazlauskaite made him Best Male and BOS with CAC and CACIB, and hw finished under judge Andras Korozs being BOB with CAC, CACIB, and Crufts qualifikation for 2020.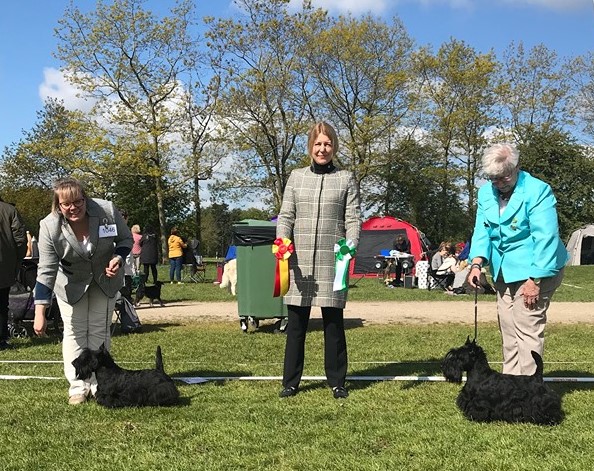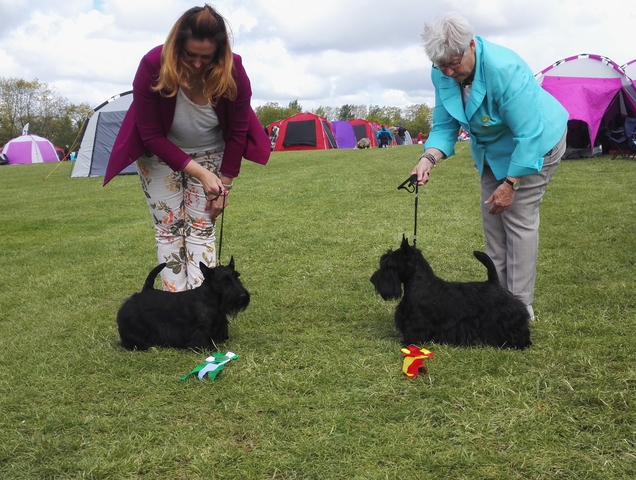 Raglan Remember the Time got exellent at all 3 shows and under judge Andras Korozs she was Best junior and got a Junior CAC, she also got her qualifikation for Crufts 2020, so now I can take alle 3 dogs with me next year to Birmingham, they are all qualified, I'm so proud and happy.
Also Missi did well and got her last CAC, so that she now is DKCH.